There's no question that episodic television has been producing better entertainment than the motion picture studios for more than two decades now. But a TV show viewing commitment can be 100 hours or more, so no one wants to waste their time (a good rule of thumb is to give every show three episodes before rendering a judgment). Admittedly any list like this is going to be subjective but this one is designed for broad tastes.
How do shows make the list?
Great shows succeed due to a brilliant blend of casting and writing, where the main characters (even the antiheroes) are addictive to watch. The ability to truly surprise is also a plus.
The list contains eight family friendly programs, and eight dramas that everyone from teens up can enjoy. The rest are dramas and comedies with adult content for mature audiences. Rating are indicated.
The period dramas are mostly hyper-sexual soap operas. When it comes to recreating the time periods, they do a much better job rendering the inanimate stuff. No one is really trying to capture an accurate mindset from the period based on what people really believed and understood. So, once again, casting and characters matter.
Comedy is much more a matter of personal taste and it doesn't age as well as drama but these are the shows with the most out-loud laughs.
In addition, most shows decline in quality over time so a good cut-off point is indicated where necessary.
Here is the list of the 50 best TV programs of the last quarter century.*
FAMILY FRIENDLY SHOWS

Avatar: The Last Airbender and The Legend of Korra [G] (2005-2014) This is an animated series and certainly works for kids, but it's a great show for the whole family. The fantasy plot mixes eastern and western symbolism and centers around a race of humans who can manipulate the four basic elements. The characters feel real and the morality never overwhelms the excellent story-telling.
[113 episodes]
[If you like this: Attack on Titan (2013)]
Sherlock [PG-13] (2010- ) Clever writing and electric chemistry between Benedict Cumberbatch and Martin Freeman drive this outstanding re-imagining of Sherlock Holmes set in modern times. Sherlock succeeds where deep conspiracy shows such as Alias and The Blacklist tend to spiral into the absurd after awhile.
[13 episodes so far]
Star Trek: Voyager [PG-10] (1995-2001) This was the spin-off from the 1960s series that hued closest to the original in concept. After being thrown 70,000 light-years across the galaxy, the crew is forced to make moral and personal sacrifices as they try to battle their way back home. Along the way, they become a family. The show displays excellent character development and compelling moral quandaries.
[172 episodes]
This is Us [PG-13] (2016- ) The big three networks offer very little programming worth recommending these days but they can still occasionally deliver high quality "wholesomeness." This family show bounces between stories about the three adult siblings in the present and their parent's challenging yet loving marriage during their childhood. It's well-executed corn but sometimes the soul needs that too.
[18 episodes so far]
FAMILY FRIENDLY COMEDY

The Big Bang Theory [PG] (2007- ) CBS' long-running comedy about science geeks and their struggles with masculinity and is wildly popular in many countries; it's the most popular show in China where the nerd quotient is much higher. TBBT is basically Revenge of the Nerds meets The Far Side. The key to any successful show is developing characters the audience cares about and this show has succeeded wildly.
[231 episodes so far]
Friends [PG] (1994-2004) Perhaps the most popular TV show in history, this comedy about six young professionals in New York strikes such universal themes of love and friendship that is it always running somewhere in the world (and is beloved in China). The show succeeded due to excellent casting and rapid-fire comedic writing.
[236 episodes]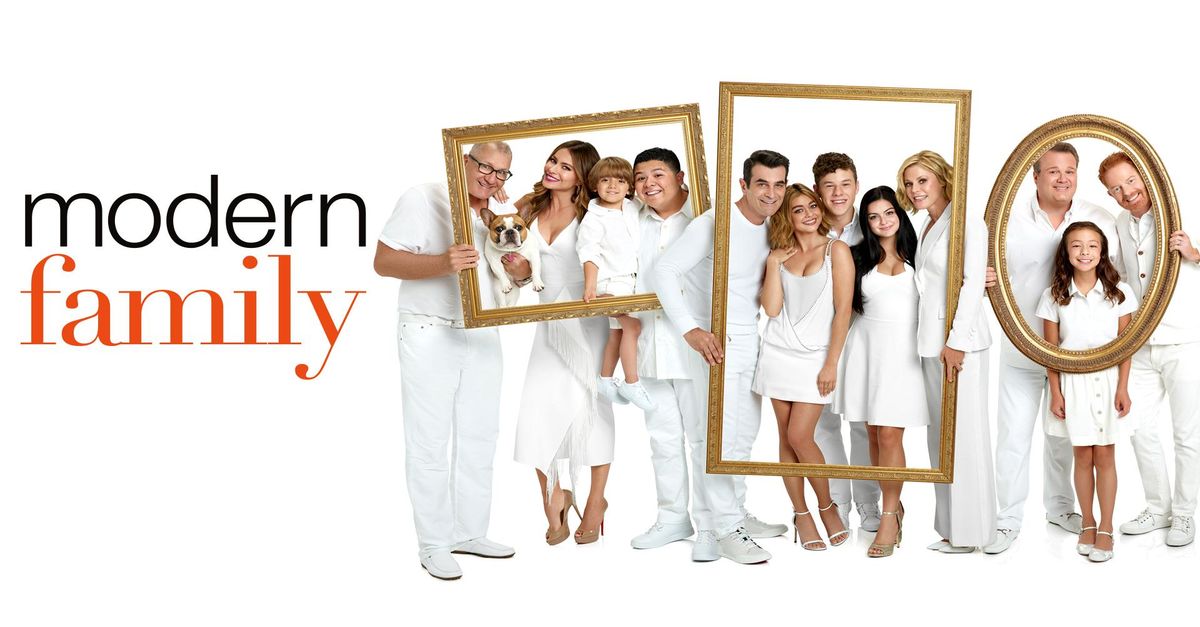 Modern Family [PG] (2009- ) ABC's mockumentary about a multi-generational Southern California family is still going strong. Eric Stonestreet (who has won two Emmys) and Ed O'Neill play our two favorite characters, and while the laughs may not come as often these days, we've grown too fond of this fictional family to stop watching.
[188 episodes so far]
Seinfeld [PG] (1989-1998) We're bending our own rules and allowing this one on the list even though it technically first aired more than 25 years ago. It's just too important, too good and the laughs hold up incredibly well. Two comedies defined the 1990s but only one broke the mold. Writers Jerry Seinfeld and Larry David created four funny narcissists who are constantly landing in, and then trying to extract themselves from, one bizarre situation after another. Truly the greatest catch-phrase generating machine in TV history.
[180 episodes]
[If you like these: Everybody Loves Raymond (1996-2005)]
TEEN DRAMAS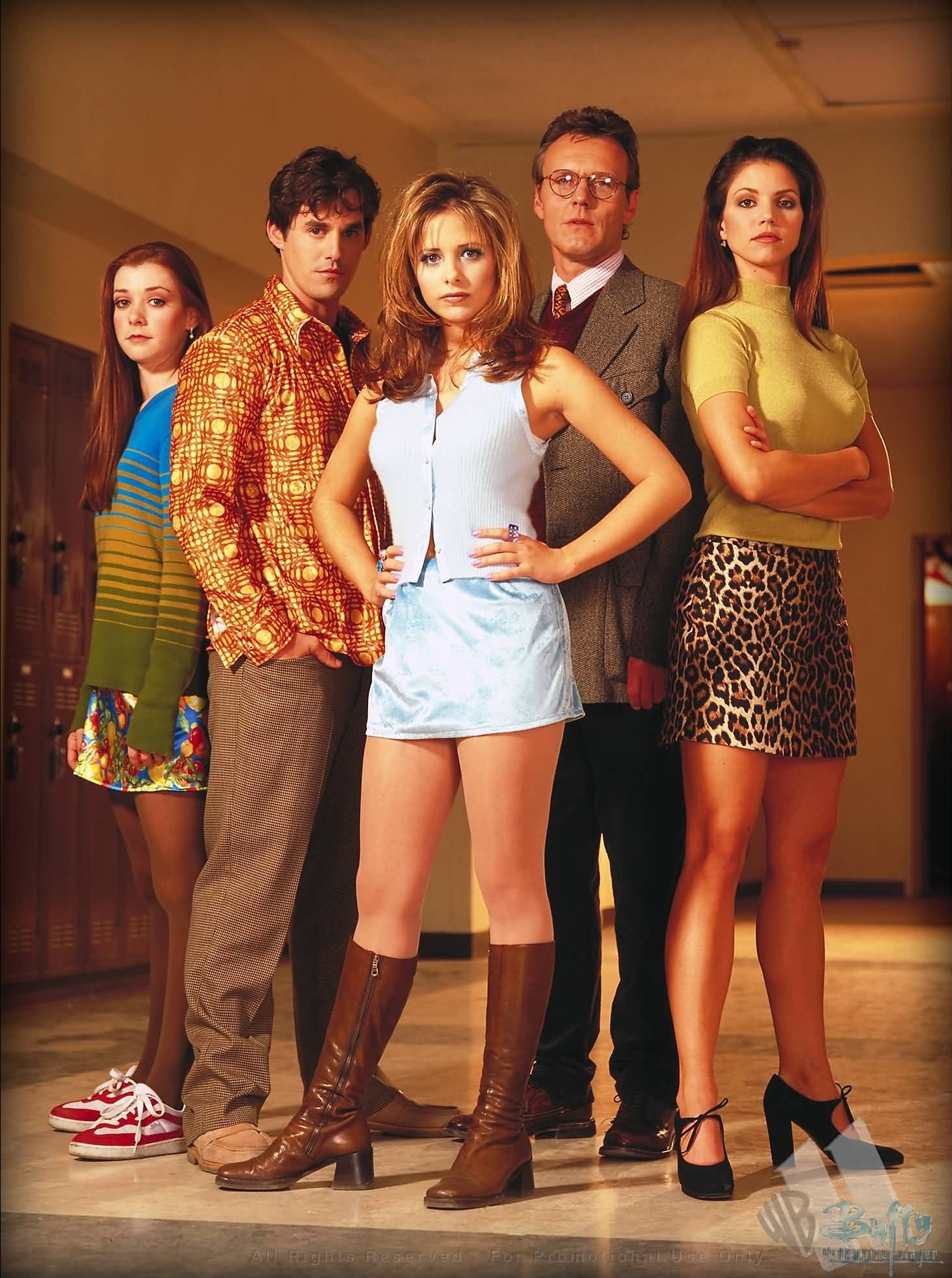 Buffy the Vampire Slayer [PG-13] (1997-2003) More than any other, this is the show that began TV's rise in the 1990s. The original strong female. The original vampire show. Joss Whedon created a near-perfect teen action-drama with just the right blend of romance, coming-of-age tension, a strong yet feminine lead, campy humor and character development that sustains for seven seasons.
[144 episodes]
Angel [PG-13] (1999-2004) The only spin-off on this list follows the struggles of Buffy's first-love and vampire killer turned hero with a soul. Focused on issues of redemption and moral ambiguity this program manages to transcend it's parent and create an equally compelling male champion storyline.
[110 episodes]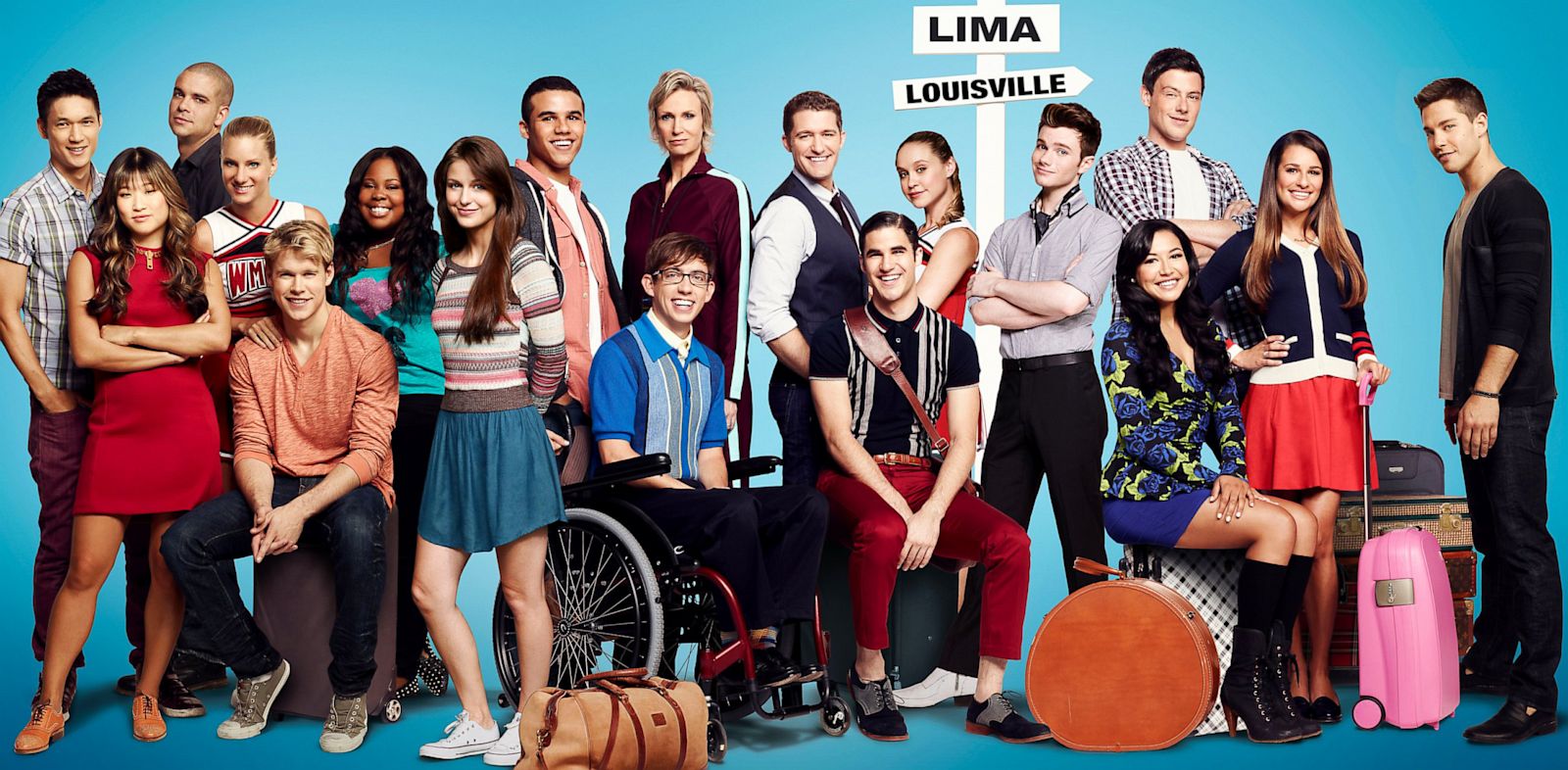 Glee [PG-13] (2009-2015) The only successful musical TV show in history, it's uneven over six seasons, but displays too much genius not to make the cut. Ryan Murphy (who has three shows on our list) understood the musical is the perfect vehicle for expressing the intense emotions of high school melodrama. Ryan brilliantly marries that drama to recognizable pop hits and balances it emotionally with absurd comedy.
[121 episodes]
Friday Night Lights [PG-13] (2006-2011)The exact opposite from Glee in its approach to high school melodrama, this story, set in Texas, is centered around an all-star football team and features well-drawn, sympathetic and familiar characters. Where Glee is more feminine, FNL is masculine in its outlook and tone.
[76 episodes]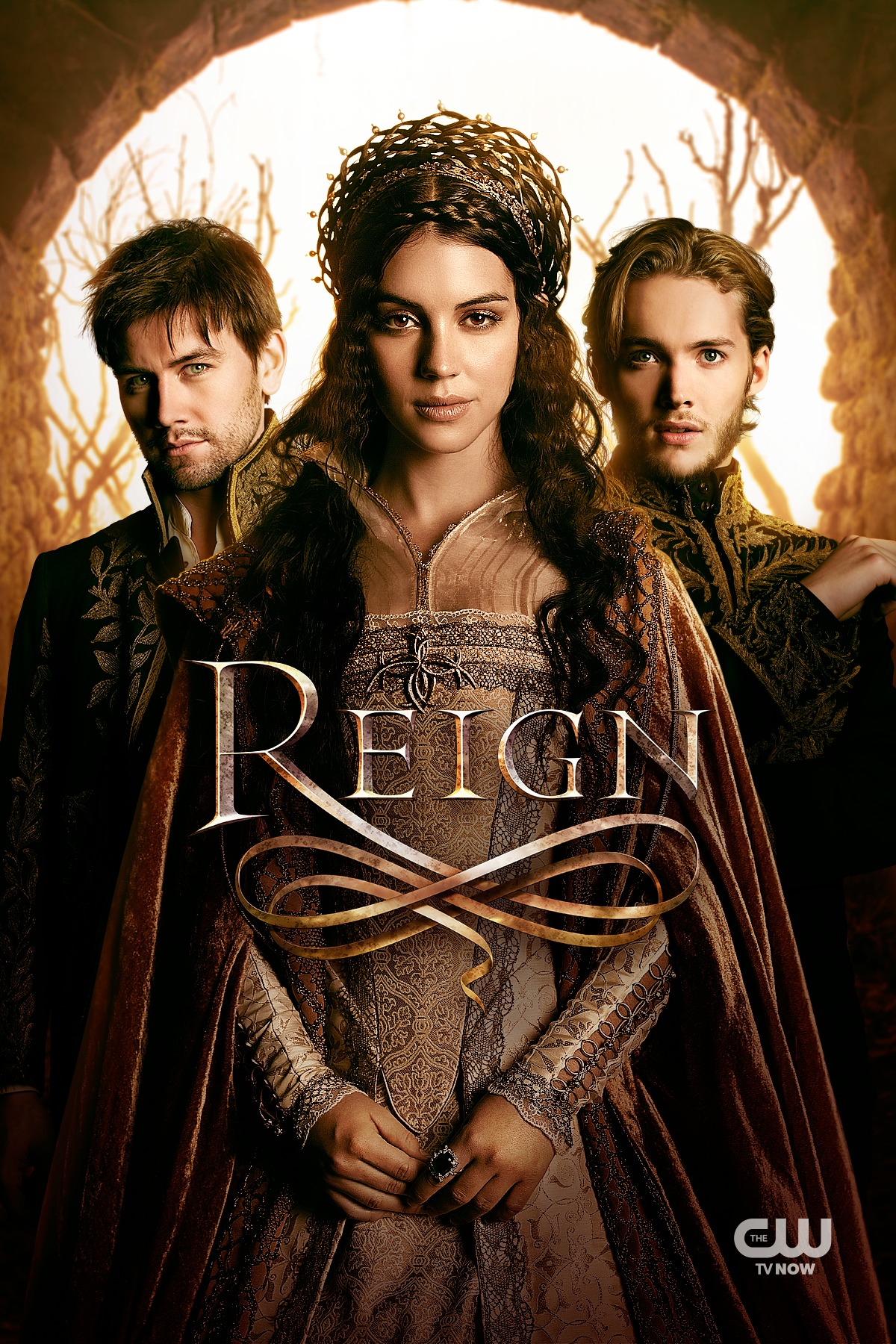 Reign [PG-13] (2013-2017) Only historical at the most basic level, this show works because the soap opera plots are well crafted, the political maneuvering is delightfully executed by a cast of superior supporting actors and there is real chemistry between the two leading young lovers. The fourth and final season is not as strong.
[74 episodes]
Stranger Things [PG-13] 92016- ) A supernatural/suspense show set in the 1980s, the twin Duffer Brothers have
created a TV program that actually feels like it was produced in the 1980s (casting Winona Ryder and Matthew Modine is a brillant touch). This is Goonies/Poltergeist with flawless performances from the child actors involved.
[8 episodes so far]
ADULT DRAMAS
24 [PG-13] (2001-2010) This is the action/suspense show starring Kiefer Sutherland that changed television forever with a frantic pace and unsafe main characters that had never been seen before. Although it ran for 204 episodes, we only recommend the first 96, or through season four. Each season is not quite as good as the last, but 24 starts off so spectacularly that it doesn't begin to hit sour notes until season five. If you're too hooked to stop watching…well, you were warned.
[Seasons 1-4; 96 episodes]
Black Mirror [M] (2011- ) This modern day Twilight Zone focuses most of it's standalone episodes on how technology in the near future will challenge our humanity. Dark, realistic and totally engrossing, this UK show is sometimes disturbing but always leaves the viewer thinking. The first episode is a real doozy.
[13 episodes so far]
Breaking Bad [M] (2008-2013) Vince Gilligan's drama about a high school chemistry teacher who becomes a major drug kingpin takes the viewer on a Shakespearean emotional journey. Bryan Cranston masterfully plays the lead character who descends by steps into the darkest places of his soul, yet remains somehow endearing. The most difficult element to a show with this much story arc is to "stick the landing," something done here exceptionally well.
[62 episodes]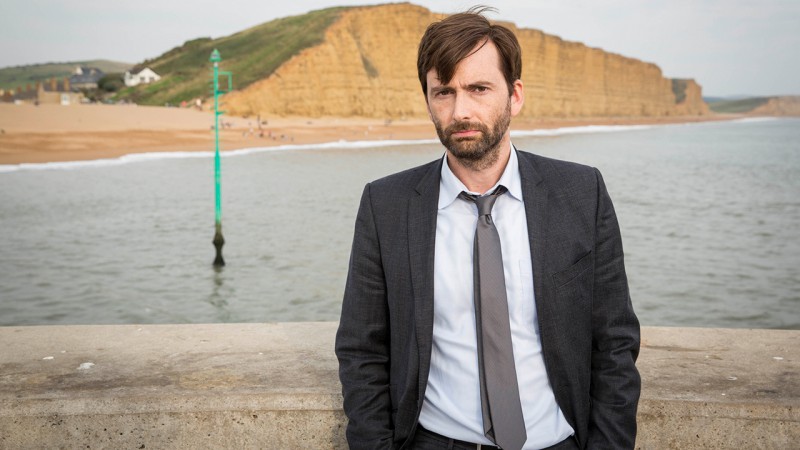 Broadchurch [PG] (2013) The first season is self contained but you'll keep watching if you're hooked on the two main characters. One of the better murder mysteries and set in a small British coastal town, this show about trust, secrecy and social politics succeeds due to excellent pacing and the acting chops of its two leads David Tennant and Olivia Colman.
[Season One Only: 8 episodes]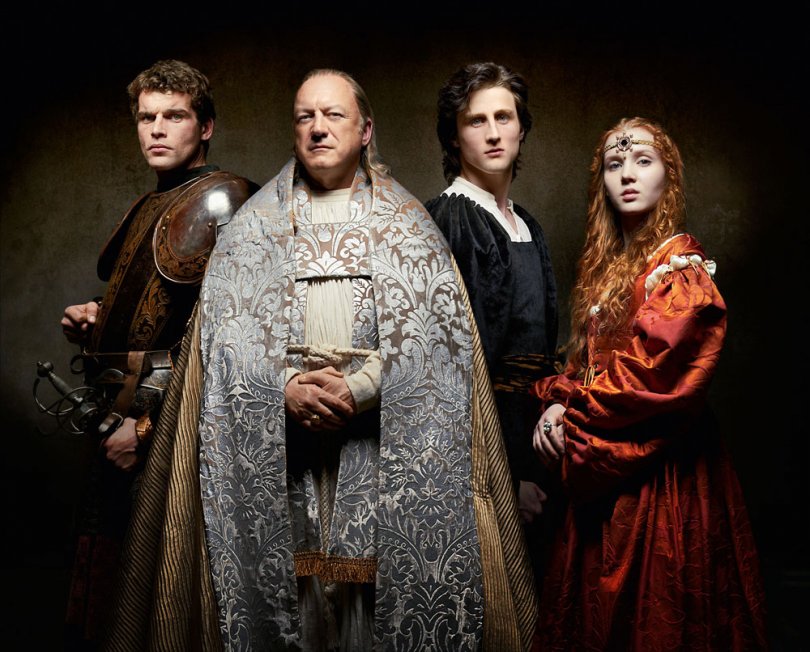 Borgia [M] (2011-2014) Watch this rather than the Jeremy Irons version, for a sex-drenched rendering of 1500 Italy. Basically historical, the show uses the Borgia papacy and the life of his son, Cesare, to give the viewer a hyper-sense of the violence, power-dynamics and church politics of the period. John Doman is outstanding as the Pope, but Cesare, played by Mark Ryder, provides the dramatic arc of the show. The international cast with blended accents is a mixed blessing but overall it does help to create a sense of foreignness.
[38 episodes]
Deadwood [M] (2004-2006) Timothy Olyphant and Ian McShane play the angel and devil archetypes fighting for the soul of this lawless 1870s South Dakota mining town. Canceled after three seasons this gritty show is remembered for those two outstanding performances and a dialect made up by the writers to sound realistic to the period.
[36 episodes]
Dexter [M] (2006-2013) You wouldn't think a series about a crimes-scene investigator, who is also a vigilante serial killer in his free time, would be appealing. However, Dexter Morgan, as imagined by novelist Jeff Lindsay and played by Michael C. Hall, is likely the most lovable murderer in television history. Set in Miami, the show has just enough twinkle to off-set the blood spatter. Viewers will find it almost impossible not to root for Dexter and his equally star-crossed cop sister Debra, played by Jennifer Carpenter.
[96 episodes]
Downton Abbey [PG-13] (2010-2015) One of the five best TV shows ever produced the story follows the lives of an aristocratic family and their servants in the early 19th Century. As with many PBS dramas, the attention to detail in writing, casting and art decoration gives the show an authentic feel. The characters are so well drawn that watching the show becomes a warm and comforting experience.
[52 episodes]
Game of Thrones [M] (2011- ) Probably the most expensive show on television, GOT is a sprawling, multi-character fantasy/drama centered around the gruesome competition for power between various noble families. The show contains dragons, magic, sex, violence and occasional eye-popping battle scenes. The world created by George R. R. Martin–and brought to life on HBO–is so completely engrossing there is no mystery why it draws such large numbers of faithful viewers.
[60 episodes so far]
Justified [M] (2010-2015) This show, about a U.S. Marshal in Kentucky, works for one reason: Timothy Olyphant. Watching this smooth talking gunslinger navigate the treacherous hills and criminal element of Harlan County makes for captivating television. As with other shows on this list, the storyline plays with duality, and here it's Marshal Givens' alter ego and childhood friend, gangster Boyd Crowder, played brilliantly by Walter Goggins.
[78 episodes]
Homeland [M] (2011-2015) Showtime's masterpiece spy/thriller series completely imploded in it's fifth season after the producers succumbed to Trump Derangement Syndrome. However, the first five seasons are amazingly suspenseful television with an honest portrayal of the trade-offs required in a war with radical Islam. Until the cutoff point, this show consistently pulls no punches, offers crisp and intelligent dialogue, and is impossible to predict.
[Seasons 1-5 Only; 60 episodes]
House of Cards [M] (2013- ) Kevin Spacey plays the deliciously evil politician Frank Underwood in this addictive story about the pursuit of absolute power and revenge. The show is gripping, creates a believable reality, is cynical in the extreme, and (ironically) is beloved by people who live and work in DC. The third season is weak but the show recovered and is still going strong.
[52 episodes so far]
Masters of Sex [M] (2013-2016) A drama about the public and private lives of the world's most famous post-WWII sex researchers, this show is sensual and provocative but ambivalent about the effects of the sexual revolution on families and children. For this reason, while the sex is explicit, Masters of Sex is probably the most unintentionally conservative program Showtime ever created.
[46 episodes]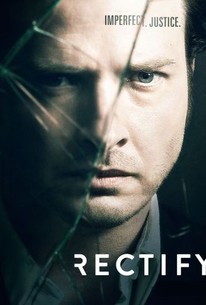 Rectify [M] (2013-2-16) On the surface this is a family drama about the shockwaves that follow when a man is released from death row after 20 years. However, it's also an extremely well written meditation on truth, the need for human connection, and the strength of the human spirit. Rectify moves at its own pace and contains vivid, eminently watchable characters.
[30 episodes]
Rome [M] (2005-2007) They only made two seasons of this story that centers around two soldiers who serve Julius Caesar, providing a rare look at average Roman citizens living superstitious lives in and around the streets of Rome. As a result of its early cancellation the last few episodes are a bit rushed but viewers will enjoy the attention paid to the visuals details.
[22 episodes]
Sons of Anarchy [M] (2008-14) This show about outlaw bikers and the golden boy/heir apparent struggling to honor his dead father's dream is Hamlet stretched out over 92 hours. It's shockingly brutal but one of the few overtly masculine programs on TV. SOA begins to decline after season 5 but by then you'll be determined to see how it all ends.
[92 episodes]
Spooks/Mi-5 [M] (2002-11) This is the UK version of 24 and it's nearly as good. It's dark, morally ambiguous and no character is safe–which creates real tension. More than with 24, the loss of main characters is more painful as they make believable sacrifices for their colleagues and their country. This show renamed MI-5 when it played in the U.S.
[86 episodes]
True Blood [M] (2008-2014) Vampires, werewolves, pixies and shape-shifters interrupt the peaceful and innocent bayou life of Sookie Stackhouse, played by Anna Paquin, in this much sexier version of Twilight. All the action is driven by Sookie's many loves affairs, and the herculean efforts required of her friends and family to keep her safe. This show is just fun.
[80 episodes]
True Detective [M] (2014) We only highly recommend the first season of this anthology series which is ostensibly about two detectives haunted by an unsolved serial killer case. However, the heart of the show is the ongoing existential conversation between the two cops played perfectly by Matthew McConaughey and Woody Harrelson. This is seriously good writing.
[Season 1 Only; 8 episodes]
[If you like this: Fargo (2014- )]
The Tudors [M] (2007-2010) This UK period drama has inspired many copycats. Lightly historical, this sex and power version of Henry VIII is just good, brainless fun. If it sparks an interest in learning the actual details of the time period, so much the better. It could be listed as a guilty-pleasure too.
[38 episodes]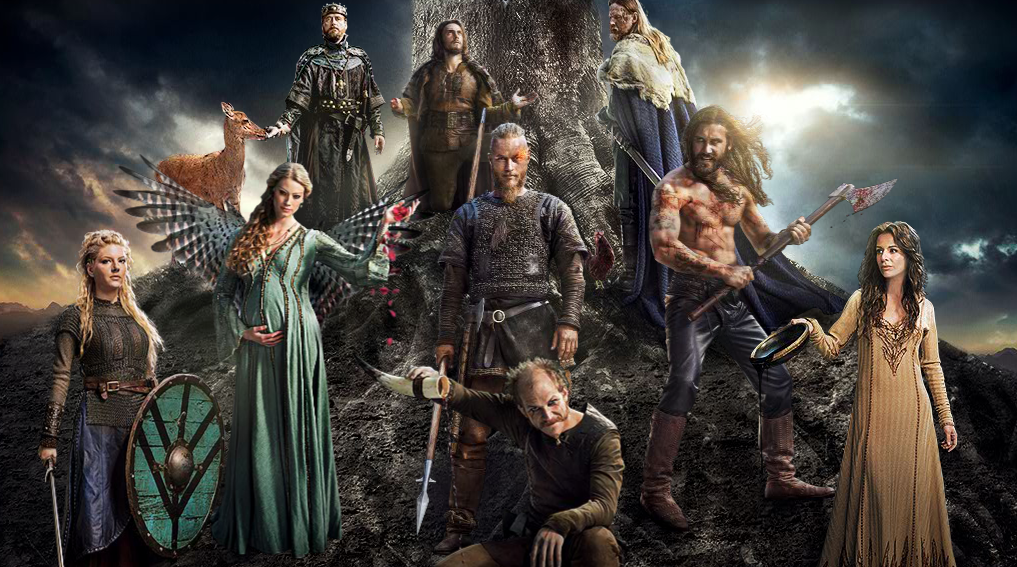 Vikings [M] (2013- )History Channel's 10th Century series about Scandinavian raids throughout England and Northern France. The show is violent and intriguing and rises above most of the sex-drenched period dramas but succeeds more at artistically rendering the period than it does in accurately portraying the Viking mind. The plot is lively and the battle sequences fairly constant, making it fun to watch.
[49 episodes so far]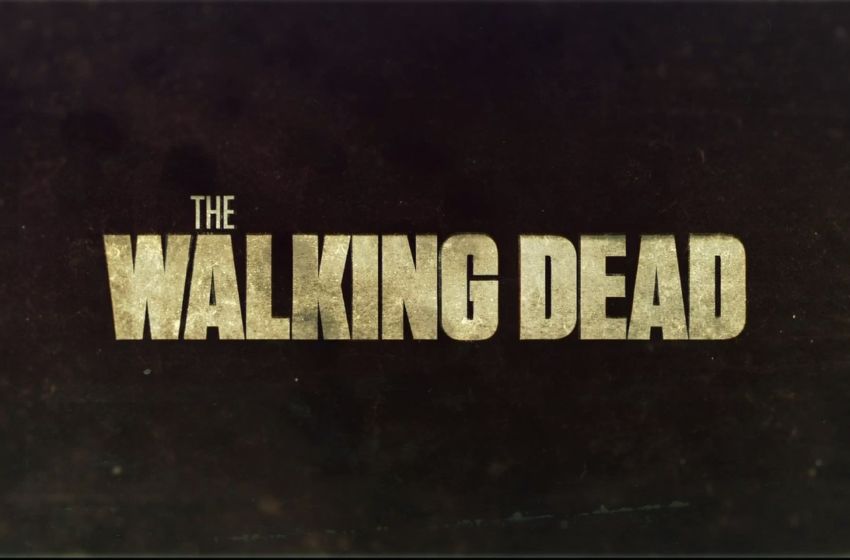 The Walking Dead [M] (2010- ) This highly popular zombie apocalypse drama declines over time but can still consistently deliver outstanding moments as it focuses on themes of humanity, hope and the nature of evil. Suspense is maintained because the main characters are in real jeopardy and many die along the way. When this drama is focused on the zombie threats it's superior TV; when it's focused on villainous human leaders it's less impressive.
[99 episodes so far]
The Wire [M] (2002-2008) This is the show that shamed the countless TV cop shows that came before it. Dominic West stars as a Baltimore homicide detective (who's a better cop than human being) navigating the politics and corruption of his various public employers in Baltimore. The storyline follows the careers of the cops and the criminals, and features the most realistic portrayal of both that you will ever see. Give this show six episodes before you judge it. The Wire is extremely well-written and contains characters you won't soon forget.
[60 episodes]
MATURE GUILTY PLEASURES
Nip/Tuck [M] (2003-2010) Producer Ryan Murphy is a regular on our list and first made it big with this outrageous series about two Miami plastic surgeons whose lives orbit just outside of chaos at all times. One is a family man, the other a sex-addicted playboy. Each desperately envies the other. Murphy's show entertains while pluming the darker sides of power, money and beauty.
[100 episodes]
Spartacus [M] (2010-2013) This is purely a guilty pleasure filled with scenes of sex, violence, betrayal, revenge, love, loss and friendship through adversity. The lead is played brilliantly in the first season by Welshman Andy Whitfield who would unexpectedly die of cancer, prompting a second season prequel before returning to the main plot with a new leading actor.
[39 episodes]
ADULT COMEDY
Archer [M] (2009- ) This animated, National Lampoon-style send-up of the 007 genre is raunchy, clever, hysterically funny and sometimes so shocking you have to scroll-back. The show has generated a number of catch-phrases and has changed the setting and circumstances with enough regularity to keep it interesting.
[92 episodes so far]
Catastrophe [M] (2015- ) Rob Delaney and Sharon Horgan play an American and Brit who try to create a relationship out of an unexpected lapse in birth control. Delaney's sharp sarcasm plays well against Horgan's ambivalence about him, the relationship and her future.
[18 episodes so far]
Entourage [M] (2004-2011) Funny at times but mostly just fun story of the ups and downs of a young Hollywood star and his posse consisting of a not-as-talented older brother and two friends from the old neighborhood. This is the male version of Sex in the City.
[96 episodes]
Episodes [M] (2011- ) Showtime's stinging satire of the Hollywood industry from the perspective of two Brits who relocate to Los Angeles to remake their hit English TV show. Matt LeBlanc plays a self-absorbed version of himself and steals all his scenes. The fifth and final season of this consistently funny show will air in 2017.
[34 episodes so far]
House of Lies [M] (2012-2016) Don Cheadle stars as Marty Kahn, a deeply cynical management consultant. Khan's need to live on the edge of disaster produces constantly amusing scenarios, but the show also gets laughs from the regular pitch meetings which are always based on deception–hence the title.
[58 episodes]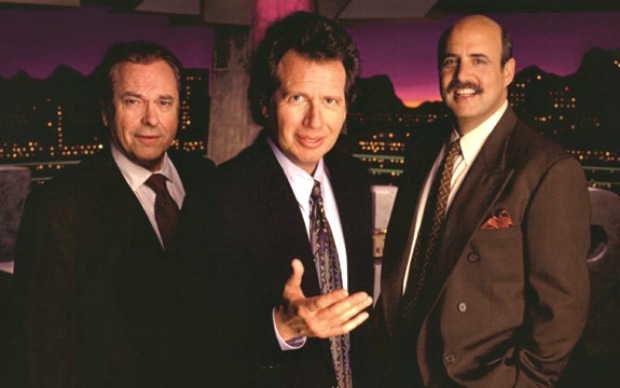 The Larry Sanders Show (1992-1998) Barely making the 25 year cut-off, this is the show most people didn't see but had a profound effect on the comedy writers who came after. It's a show within a show, a spoof of the late night talk format, and a vehicle for Garry Shandling to play the prima donna host. It was also the first time celebrities guest starred as themselves in a fun and self deprecating manner.
[89 episodes]
Louie [M] (2010- ) This show's random plotlines spring from the mind of comedian Louis C.K. and mostly center around his life and experiences living in New York City. Louie is mostly self-deprecating in its humor and willing to plumb the dark side of stand-up comedy. The FX show is inconsistent but impressive more often than not. The last season contained only eight episodes and it appears we'll see a sixth season when he has come up with more ideas.
[61 episodes so far]
[Like this: Curb Your Enthusiasm]
Shameless [M] (2011- ) The best black comedy on television about the trials and tribulations of Chicago's Gallagher family–six children raising themselves while their raging alcoholic father, played with bravado by William H. Macy, stumbles from one crazy get-rich scheme to another. These children win the audience over with their fierce loyalty to each other and their earnest, if ill-fated, efforts to find love.
[84 episodes so far]
Silicon Valley [M] (2014- ) Mike Judge is a major talent. His insightful sitcom about a high tech startup annihilates every industry pretension and at times must be paused to allow for our laughter to subside. This is a more biting version of The Big Bang Theory. Who knew Aspergers could be this funny? (FYI: Season 1, Episode 5 is on our list of top 10 all-time funniest TV episodes)
[32 episodes so far]
Sex in the City [M] (1998-2004) If you think too long about it, this is really about the sex lives of four men, written by a gay man, but played by four women. That could be why it had wide appeal among both genders. However, the sexual escapades, loves and losses of Carrie and her three best friends in NYC are highly entertaining and often LOL funny.
[94 episodes]
Tosh.0 [PG-13] (2009- ) Daniel Tosh was not the first person to create a show centered on the hilarious videos people post online. However, his genius was combining the viral video with dark and politically incorrect commentary. The result is often hysterical.
[229 episodes so far]
* Yes we've watched them but they don't make the cut: Lost, Mad Men, The Simpsons, South Park, X-Files etc.
**Shows that may make a future list update: Outlander, Poldark, Ray Donovan